Archive for Header
Interview with Ghia NODIA
Former Minister of Education of Georgia, Director of International School of Caucasus Studies
Tbilisi
By Masis MayIlian
Chairman of the Public Council
for Foreign and Security Policy of Artsakh
Stepanakert
The OSCE Summit in Astana can be considered as a starting event of the last "negotiating year." That forum did not provide any breakthrough document on Karabakh, as far as appropriate conditions within Artsakh, Azerbaijani and Armenian societies had not been created and there were no external conditions for it. In particular, international mediators were not ready to present new approaches or proposals, based on the contemporary realities in the international law.
By Richard GIRAGOSIAN
Director of Regional Studies Center (RSC)
Yerevan
The region of the South Caucasus has long served as an arena for competing regional powers and, for much of the past two centuries, has been hostage to the competing interests of much larger regional powers, as neighboring Russia, Turkey and Iran have jockeyed for power and influence.
By Rauf MIRKADYROV
Political observer of Zerkalo newspaper
Baku
The past year of 2011 is a time of unrealized hopes; meanwhile the current 2012 is the year of alarming expectations.
Why should 2011 be most probably treated as a year of unrealized hopes? By many reasons: first, unfortunately, the "reset" policy in the U.S.– Russian relations has been abruptly stopped, although such a result could be predicted. Second, the hopes for recovery of the global economy also have not come true.
By Izida CHANIA
Editor-in-chief, "Nuzhnaya gazeta"
Sukhum
Last year was a record for Abkhazia for its significant events and challenges: it bared the contradictions in internal affairs and in relations with the sole strategic partner – Russia. In this regard, a landmark was a document signed by Russia and Georgia in November 2011 without the consent of the Abkhazian leadership: "The fundamental principles of the customs administration and product monitoring mechanism." The agreement envisages the creation of a "pre-defined trade corridors," which are defined as the territory of the two states, recognized by Russia two years ago – Abkhazia and South Ossetia.
The Splendor and Misery of the South-Ossetian Democracy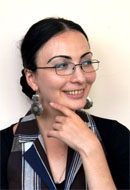 By Maria PLION
Independent expert
Tskhinval 
Something, that no impartial expert mighthave predicted, occurred in the Republic of South Ossetia late November 2011:an opposition candidate, whose opponent was openly supported by the Russian President Medvedev, won the election in the second round.
By Ruben MEGHRABYAN
Armenian Center of Political and International Studies
Yerevan
Observers named 2011 an "Arab spring" year. However, the following question remains open: whether "spring" is really specifically "Arabic" or we face a more universal process?
By Armen GRIGORYAN
Chairman of the NGO "Democracy for Development"
Yerevan
It is commonlyaccepted that it is difficult to make predictions, especially about the future.  Srdja Popovic, one of the foundersand the main organizer of the "Otpor" movement in Serbian, has an interesting story about this.[1] He says – imagine that, in December 2010 you were able to predict what will happenin 2011, and you are invited to appear on TV and tell everything you know about 2011.
By Anahit Danielyan
Journalist
Stepanakert 
The fact, that the year of 2011 had brought nothing new or nothing positive to the Artsakh media, has been stressed more than once by representatives of same media. They also point out that although some progress has been seen in various spheres, mass media have suffered an obvious regress.